When hand weapons just aren't good enough. When the typical just won't do. When the need to get the job done with style and originality presents itself our Caber Tossers stand up to the plate. Women want him and men want to be him...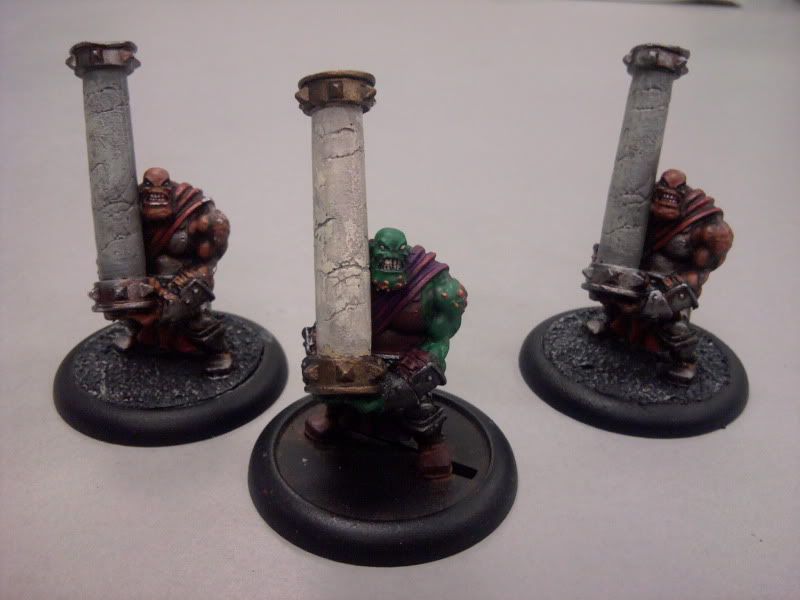 Now that I showed you mine, lets see yours. Your Caber Tossers that is. You can send them to
trollbloodscrum@yahoo.com
along with contact information and I will post them here. If I can't contact the winner then someone else will win in your place. Submissions will be accepted until the end of February, at the end of the month the Troll who has the best caber wins (note there may be multiple winners depending on my wallet size at the end of the month). What do you win you might ask? Not only do you get the glory and honor of being the coolest. Not only do you get the adoration of many Troll women. You get an unopened, unpainted Caber Tosser to add to your collection. Because lets face it, where one Caber is good, nine are better. On top of that spectacular prize, you get the scrutiny of the entire Troll community by being subject to many personal questions about you and your gaming experiences. Winners will be announced and blogged about starting the first of next month and will be chosen by a panel of pretty awesome painters.
Bring it on Troll Brothers. Lets see your Caber.
RULES UPDATE:
One submission will be chosen as the winner listed above. Two other lucky painters will be chosen at random just for showing yer stuff. And last but not least, one fortuitous entrant will receive the best prize of all... a single Whelp to love and cherish and feed to a Dire Troll.
01 MAR 2011 CONTEST UPDATE: Contest Over, winners will be announced Friday 04 MAR 2011 as voting will take place Thursday Evening. Thanks for all the submissions.